On Monday, April 3rd, NASA will announce the first crew it will send to the vicinity of the Moon since 1972.
The four-person crew is due to lift-off aboard the Artemis 2 mission, scheduled for launch in late 2024 as what is seen as the leading edge of the 23-nation Project Artemis, intended to establish a human presence on the Moon. Also participating in the announcement will be the Canadian Space Agency – one of the named crewed will be a Canadian in recognition of the country's pivotal role in the providing a robotic arm for the planned Lunar Gateway station, and which is viewed as crucial to the station's overall development.
Ahead of the announcement, NASA has been turning to Hollywood-style trailers to amp up the anticipation around the mission, hence the video at the top of this article, which also carries some echoes of Project Apollo from the 1960s and 1970s.
Artemis 2 will be the second mission to utilise NASA's huge Space Launch System rocket, which first flew in November / December 2022, and will also be the first crewed flight of the Orion Multi-Purpose Crew Vehicle (MPCV), designed to carry crews from the surface of Earth to cislunar space and back again.
Planned for between 10 and 21 days, Artemis 2 will carry the four astronauts (the other three all being from the United States) to Earth orbit and thence on to the vicinity of the Moon using a multi-trans lunar injection (MTLI) trajectory which will initially push the vehicle into an extended elliptical, 42-hour orbit of the Earth.
This extended orbit will allow the crew to conduct multiple vehicle and system checks. They will also perform multiple rendezvous and proximity operations using the spent Interim Cryogenic Propulsion Stage (ICPS) of their SLS rocket as a target vehicle. These operations will put Orion's ability to carry out precise orbital manoeuvring of the kind till will have to perform when rendezvous with the Human Landing System vehicle (Artemis 3 mission) and the future Lunar Gateway station.
Once these operations have been completed and as the vehicle reaches perigee, it will fire the main motor of its European-build service module and start its journey to the Moon. Using a free return trajectory, allowing it to loop around the Moon and return to Earth for a splashdown in the Pacific Ocean and recovery by the US Navy.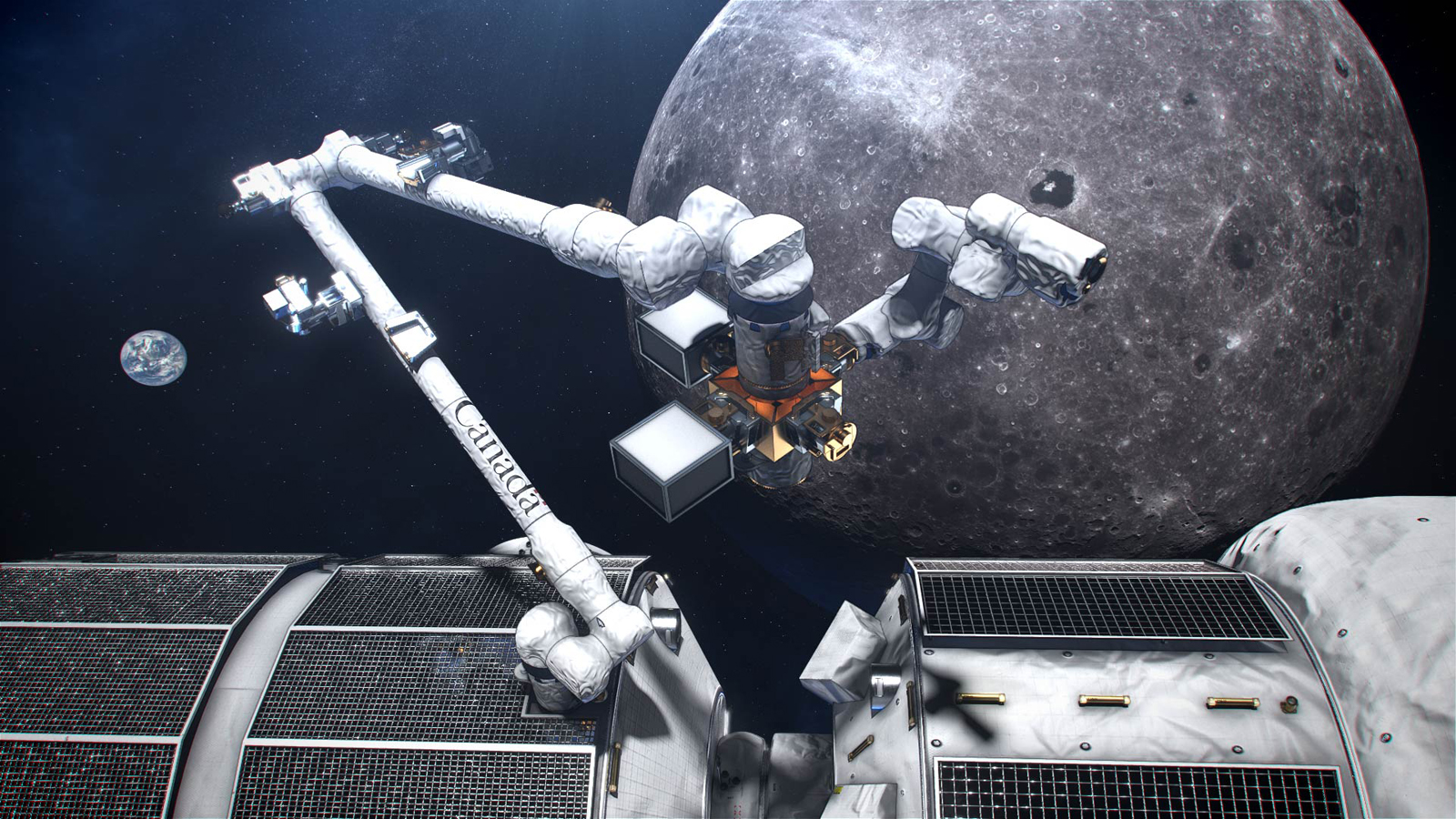 Those wishing to watch the crew announcement live via You Tube on April 3rd.
Water Power in Space and Taking Your Own Pictures from Space
There are many ways to provide in-space manoeuvring for satellites and space vehicles. They range from the relatively "safe" options – cold gas thrusters utilising simple Newtonian physics whereby you direct a jet of inert gas in one direction, and its pressure through the nozzle pushes / turns your craft in the opposite direction – through to more energetic means, such as through the use of hypergolic propellants, which can be quite toxic and require extreme care in their handling prior to launch (or following the return to Earth of a vehicle using them).
But what about a system using plain old simple H2O? That's precisely what a Japanese company called Pale Blue has been asking itself.
Spun out of research initially carried out by the University of Tokyo three years ago, Pale Blue has been researching various means of using water to propel / manoeuvre satellites in their orbits. Now they're successfully shown it can be done, using a water-based propulsion system mounted on a nano-satellite built and operated by Sony Corporation as a part of its Star Sphere space inspiration project.
In March, a small resistojet water thruster on the tiny satellite to manoeuvre it over a period of two minutes. A resistojet is essentially a kind of Newtonian thruster mentioned above: water held at low pressure is pushed through a tube, where it naturally vaporises on exit, the expanding gas of the vaporisation used to orient / move the satellite.
The test is seen as proof-of-concept for a series of water-based systems Pale Blue are developing, one of which is intended for direct propulsion of satellites. This will operate in a similar manner to an ion drive: water is vaporised under pressure via a microwave source and the pressurised gas is then ejected as an energetic exhaust in one direction, propelling the vehicle in the opposite. This method could use low volumes of water to produce sustained thrust over extended periods. Combined with the resistojet system, this drive system could be used as a hybrid system using a single water supply to provide both thrust and precise manoeuvring.
Water-based systems have the advantage of being pollution-free and safe in their handling whilst on Earth compared to system using hypergolic systems, but water itself is not entirely mass-efficient compare to other propellant types, so it will be interesting to see where this research leads.
Take Your Own Images and Video of Earth from Space
Star Sphere itself is a uniquely interesting concept. Starting later this year (and initially only available to people in Japan and the United States), it aims to allow "crew members" of "spaceship Earth" to use the satellite to capture their own images and video of Earth and the satellite orbits it. Participants can book a single 90-minute orbit in which they get a 10-minute time slot of their choosing in which to direct the satellite's cameras to capture up to 50 images or around 30 seconds of video as part of the base membership package, with more images and video to be possibly offered at extra cost once the service opens to public use. Once selected, the images and video is for the exclusive use by the user.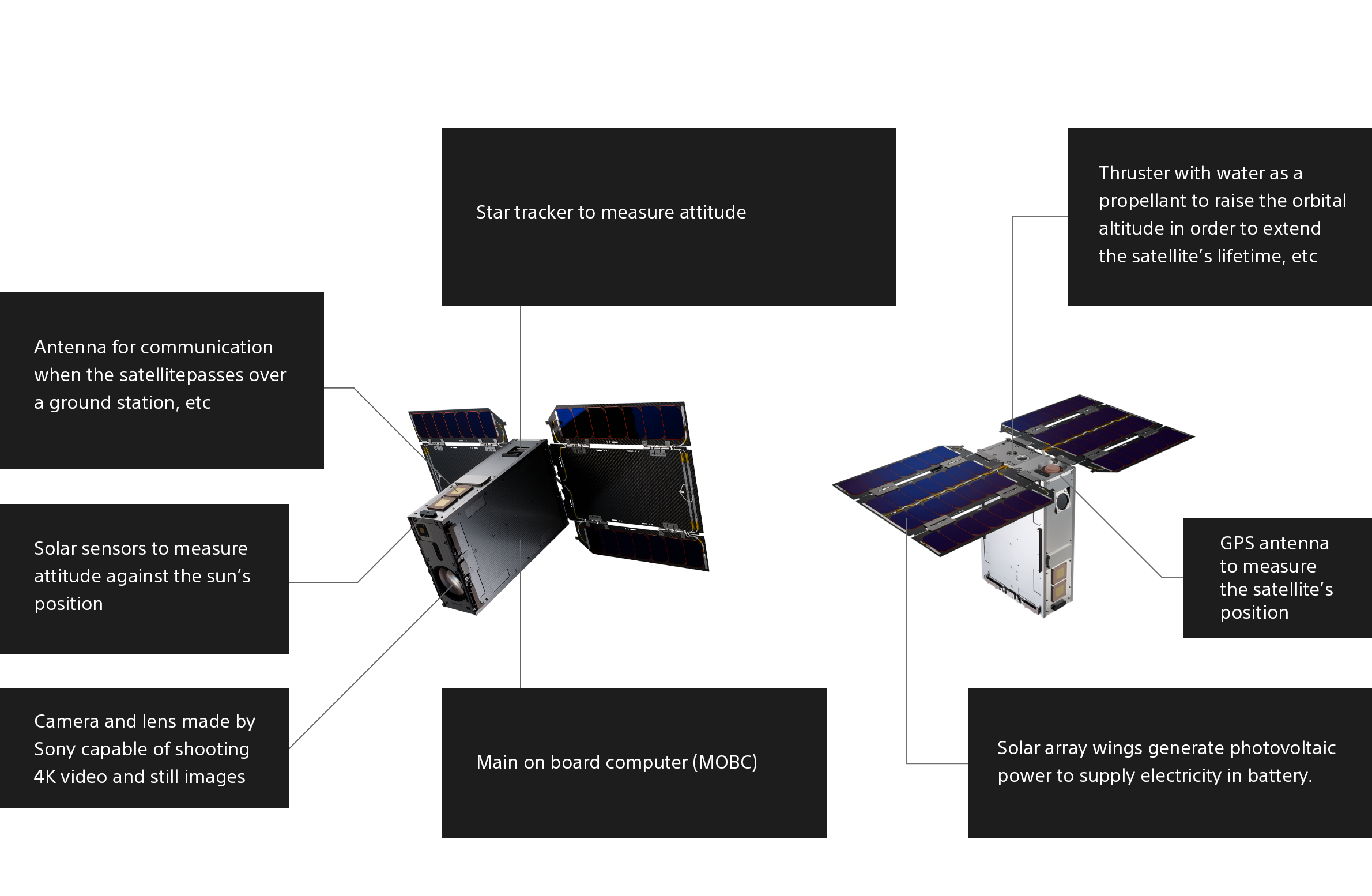 Find out more at Star Sphere.
The Ups and Downs of Space Launch Enterprises
Terran 1 Successfully Launches
After a series of launch aborts, which I covered on March 12th, Relativity Space finally managed to successfully launch the world's first 3D printed rocket – their Terran 1 smallsat launcher – on March 24th, 2023. Sadly, however, the flight was not a complete success.
Capable of delivering a maximum of 1.25 tonnes to low Earth orbit (LEO), Terran one is both a launch vehicle in is own right and a pathfinder for the much larger and more capable Terran R the company is developing and intended to be a fully reusable 3D printed rocket.
Even this launch was delayed by 90 minutes due to upper atmosphere wind speeds exceeding launch limits, the vehicle lift-off from Launch Complex 16 at Cape Canaveral in the early hours of March 24th (UTC), passing through "max Q" – the period when a launch vehicle experiences the maximum dynamic pressures as it attempts to accelerate through a resistance atmosphere 80 seconds after lift-off, demonstrating the structural integrity of the rocket's 3D printed form.
Then a problem occurred just after upper stage separation at 2 minutes 45 seconds after lift-off, when the single 3D printed Aeon-1 motor suffered an undisclosed failure, and was unable to reach orbit. No actual payload was lost, as the vehicle was only carrying a test article. Despite this, Relatively Space saw the launch as a qualified success, given they were concerned about the vehicle structure holding up against "max Q".
Once the cause of the upper stage engine failure has been identified and corrected, the next launch for Terran 1 should be to deliver three cubesats to orbit on behalf of NASA. Currently, the company is scheduled to make seven payload launches in 2023, the first two using the block 1 (initial) variant of the rocket using 9 Aeon-1 motors to propel the first stage, before swapping to a more powerful variant utilising a single Aeon-R motor on the first stage in place of the Aeon-1 motors.
Virgin Orbit Lays Off Staff
Richard Branson's air launch company, Virgin Orbit, has laid-off 85% of its 675-strong workforce as it continues to suffer financial woes. The decision came after the company furloughed personnel on March 15th, and then recalled a small number to work on its next planned launch a week later.
As I reported in January following the company's failed attempt to deliver a payload to orbit from UK soil, Virgin Orbit has been facing a growing cashflow crisis, forcing its parent company to inject US $45 million in funding whilst further investment was sought.
By March, the company had hit a tipping-point. This lead the parent company to boost its investment to a total of US $60 million – but in return for "priority rights" on Virgin Orbit's 747 launcher aircraft, Cosmic Girl. This resulted in the furloughs, as the funding only allowed the company to function on a skeletal basis. However, it had been hoped that by late March, a deal would be closed with Texan venture capitalist Matthew Brown for an initial US $200 million cash injection. Unfortunately, the deal fell through between being confirmed as nearing signing-off on March 23rd, and the announcement of the layoffs on March 30th.
Despite the promise of its air launch capabilities, Virgin Orbit has consistently failed to generate excitement or investment. At the end of 2021, and following  a SPAC merger with NextGen Acquisition Corp allowing the company to be publicly listed with a valuation of US $3.7 billion, Virgin Orbit was only able to raise half of its anticipated US $483 million investment from the deal. Things never really improved, with the company reporting a loss of US 139.5 million nine months after the floatation before going "cash negative" shortly thereafter.
Since the announcement of the layoffs, Virgin Group has injected a further US $10 million in Virgin Orbit, which is slated to be put towards severance and other lay-off expenses. However, how much of this will be seen by staff remains in question; the majority of the board are protected from company failure by guaranteed golden parachute payouts, and may take a priority claim.
SpaceX Readies for Starship Launch Test and Secures Further Payload Contract
Whilst they have yet to be granted an FAA launch License, SpaceX are continuing to work at the Starbase Facility at Boca Chica, Texas in readiness for the first orbit launch attempt of its behemoth Starship / Super Heavy combination.
As I noted in February 2023, Booster 7, slated to make the test flight along with Ship 24, completed a major static fire test of its engines, which many SpaceX fans took to mean the flight attempt would take place in March. However, this seemed highly unlikely as the FAA gave no indication they were about to grant a licence and SpaceX still appeared to have a long way to go in order to satisfy or safety and practical requirements.
In particular, the static fire tests had revealed just how exposed elements of the vehicle's launch stand might be to potential damage, so March has seen SpaceX working on properly cladding and protecting the launch stand and all of its complex water, fuel, electrical and other services – and even the structure itself – to withstand the rigours of 33 Raptor 2 engines blasting it with sound and exhaust heat.
The company has also taken steps to further protect the launch facility's tank farm – the grouping of 8 concrete-covered vertical tanks and the increasing number of more protected (by an earth berm between the farm and the launch stand) horizontal tanks – by installing a massive fire suppression / fighting system. Given the proximity of the farm (even if the vertical tanks may not ultimately be used to hold propellants), this is a much-needed precaution.
At the same time, Booster 7 has been undergoing upgrades in readiness for flight and work has been on-going with Ship 24's thermal protection system. On Wednesday, March 29th, Booster 7 was return to the launch facility and hoisted up onto the launch stand by the massive "chopsticks" of the launch support tower, in what many hope will be fore the final time ahead of launch – time will tell on that!
Taking a Rover to the Moon
In the meantime, SpaceX has also signed an agreement with lunar rover developer Astrolab for the latter to use Starship / Super Heavy to deliver the latter's Flexible Logistics and Exploration (FLEX) Rover to the lunar surface in 2026.
Currently the largest rover vehicle confirmed for lunar operations, FLEX is billed as a highly-capable vehicle, capable of autonomous operations, tele-operation and even being driven by astronauts. Solar-powered, the rover includes a stereo camera system for both autonomous and tele-operated driving, a 6-degrees of movement robotic arm capable of both gathering samples from the lunar surface and deploying / collecting surface science packages, as well as being able to transport bulky payloads in special containers it can pick up and put down by itself.
Whilst very much designed with Project Artemis in mind – as seen within some of the promotional videos for the rover – FLEX is not currently part of the NASA-led programme, and is being promoted as a flexible system for use by a range of potential customers. However, with its ability to function as an unpressurised vehicle capable of carrying two astronauts as well as its ability to operate autonomously, Astrolab have stated they will be entering it in NASA's upcoming Lunar Terrain Vehicle (LTV) competition, in the hopes of winning a contract to support Artemis from the last 2020s onwards.
The contract to use a SpaceX Starship as the delivery vehicle for the FLEX rover is an interesting choice: Astrolab was founded 2 years about by ex-SpaceX employee Jaret Matthews. It marks the first contact to use a Starship vehicle to deliver a private payload to the surface of the Moon, and actually marks just the second contract signed with SpaceX to use Starship / Super Heavy in a commercial launch role.
The mission is slated for a 2026 launch – but frankly, this seems optimistic. Not only has Starship / Super Heavy have yet to prove itself as a reliable launch system (and the first test flight will not achieve this), Starship itself is incapable of reaching lunar orbit without being refuelled whilst orbiting Earth. This requires the development of a new set of capabilities for SpaceX: on-orbit rendezvous, automated docking & propellants transfer in just 2-3 years.
Starliner Crewed Flight Delayed. Again
The first crewed flight of Boeing's CST-100 Starliner, intended to join SpaceX Crew Dragon in ferrying crews to and from the International Space Station (ISS) from US soil, has been pushed back until July 21st, 2023 at the earliest.
Initially, the launch was announced as delayed until after the Axiom Ax-2 private mission to the ISS, set to launch in early May, however, the launch has been pushed back until later in Summer largely as a result of both the ISS and Cape Canaveral Space Force station, launch centre for CST-100, being very busy in the coming months.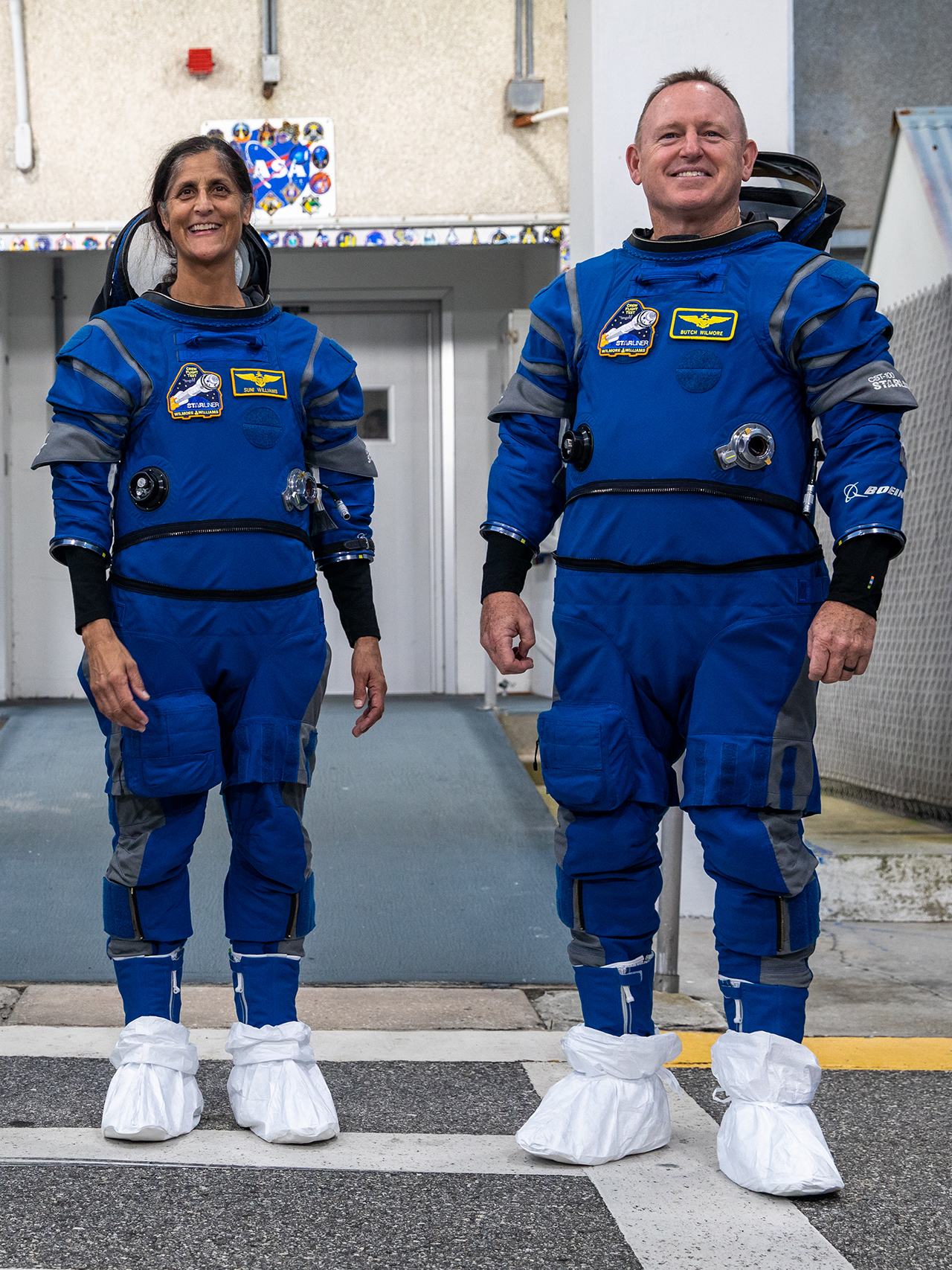 The delay also gives NASA additional time to analyse data relating to the vehicle's parachute sub-system. There is no issue with the system itself, but NASA engineers want to make sure the system is ready for operational use.
The flight – called CFT, for Crew Flight Test will send NASA astronauts Butch Wilmore and Suni Williams to the ISS for a roughly eight-day stay. Assuming the flight is successful, NASA will likely certify Starliner for operational astronaut missions to and from the station.