It's time to highlight another week of storytelling in Voice by the staff and volunteers at the Seanchai Library – and this week previews the launch of a very special event.
As always, all times SLT, and events are held at the Library's home in Nowhereville, unless otherwise indicated. Note that the schedule below may be subject to change during the week, please refer to the Seanchai Library website for the latest information through the week.
Monday, February 6th, 19:00: Vernor Vinge's Long Shot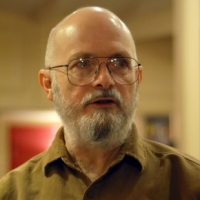 First published in 1972 by Analog Science Fiction Fact, Long Shot is a far future story centred on AI.
With the Earth approaching its destruction as the aging Sun starts to swell as it burns through the heavier elements at its core, humanity takes one final gamble –  a long shot – to preserve itself.
A  colony ship is built as a home to human zygotes and sent on a sublight, 10,000 year voyage in the hope of finding an Earth-like planet orbiting Alpha Centauri, where humanity might begin again and make use of the technology and equipment also carried by the ship. Overseeing the mission is a self-aware AI called Ilse; utterly unique, she was a brain which, whilst not "alive", nevertheless lived.
Ilse's designed span exceeded one hundred centuries. And though her brain was iron and germanium doped with arsenic, and her heart was a tiny cloud of hydrogen plasma, Ilse was one of Earth's creatures…

Ilse's earliest memory was a fragment, amounting to no less than fifteen seconds. Someone, perhaps inadvertently, brought her to consciousness as she sat atop her S-5N booster.
Like any living entity, Ilse suffered from aging, her hardware and system suffering failures, causing her to forget things – including the entire purpose of mission. Fortunately, she manages to retain enough data  – "memories" – to be able to infer her core goal, and enough functional capability to at least get the vessel to Alpha Centauri. But will that be enough for the last cells of humankind to survive and be reborn?
With Gyro Muggins.
Tuesday, February 7th, 19:00: Cold Clay
The second book in the Shady Hollow series, in which some long-buried secrets come to light, throwing suspicion on a beloved local denizen.
It's autumn in Shady Hollow, and residents are looking forward to harvest feasts. But then a rabbit discovers a grisly crop: the bones of a moose.
Soon, the owner of Joe's Mug is dragged out of the coffeeshop and questioned by the police about the night his wife walked out of his life–and Shady Hollow–forever. It seems like an open-and-shut case, but dogged reporter Vera Vixen doesn't believe gentle Joe is a killer. She'll do anything to prove his innocence. . .even if it means digging into secrets her neighbours would rather leave buried.
Faerie Maven-Pralou reads the second book in the Shady Hollow series by Juneau Black, in which some long-buried secrets come to light, throwing suspicion on a beloved local denizen.
Wednesday, February 8th, 19:00: Seanchai Flicks
Films, popcorn and fun at the Seanchai cinema space.
Thursday, February 9th:
19:00: Tristan and Iseult, Part 1
Perhaps best known as Tristan and Isolde in English – although it has had numerous names down the ages, Tristan and Iseult is a tale which has been told in many forms since the 12th century. It has had a lasting impact on Western culture, with its many versions told and re-told across Europe from the Middle Ages onwards. A chivalric romance, the story is based on a Celtic legend (and possibly other sources), it tells the tragic story of the illicit love between the Cornish knight Tristan and the Irish princess Iseult.
After the defeat of the Irish knight Morholt and his army, largely as a result of his efforts, young Prince Tristan is dispatched to Ireland by his Uncle, King Mark of Cornwall. His mission is to escort the fair Iseult back to Cornwall that she might be married to King Mark and therefore seal a lasting peace between the two kingdoms. However during their return journey, the two ingest a love potion – possibly accidentally, possibly deliberately – and fall deeply in love. Their affair continues after their arrival at the court of King Mar and Iseult's marriage to the king – something which can only end in tragedy.
21:00: Seanchai Late Night
Science fiction and fantasy with Finn Zeddmore.